Planbox Conducts Survey on Winning Strategies of Leading Innovative Organizations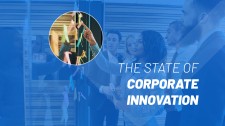 MONTREAL, January 15, 2020 (Newswire.com) - Planbox, a pioneering provider of cloud-based AI-powered agile innovation management solutions, today announced it is conducting a survey on the State of Corporate Innovation to understand the state of innovation program maturity across a number of industries in 2019. The survey will close on February 14, 2020, and the results will be compiled in a report made available through Planbox and its partners in March 2020.
The survey results will provide unique insights into the structural approaches to innovation management of industry peers and leading innovative organizations, as well as the opportunity to learn the winning strategies and success stories behind their innovation activities and processes.
Questions span over three sections ranging from planning and challenges, to incremental innovation approaches (such as Continuous Improvement and Horizon 1 Innovation) and transformational innovation approaches (such as Horizon 2 and Horizon 3 Innovation), to innovation processes, activities and capability.
"We've conducted surveys in the past that have greatly increased our customers' confidence in how they approach their innovation programs, campaigns or activities," said Sara Husk, Chief Customer Officer at Planbox. "The survey is designed with our community in mind, after all, and the insights provided will help us to better understand and support our clients' foremost strategic innovation objectives and challenges, and align these with upcoming innovation trends as we move forward into 2020."
Click here to participate in the State of Corporate Innovation Survey.
About Planbox
Planbox is the pioneering provider of cloud-based AI-Powered Agile Innovation Management solutions – from creative ideas to winning projects. Our mission is to help organizations thrive by transforming the culture of agile work, continuous innovation, and creativity across the entire organization. Our family of products includes Collaborative Innovation Management, Team Decision Making, and Work Management applications. Planbox is designed to provide agile innovation tools for everyone, built for companies and teams of all sizes. Planbox is the comprehensive innovation solution trusted by some of the world's most recognized brands, including Blue Cross, Cargill, Caterpillar, Dow Chemical, Exxon Mobil, Honeywell, John Deere, Novartis, Ontario Power Generation, Sun Life Financial, Whirlpool and Verizon, with millions of internal and external users.
Contact Information
Lucas Potasso-Justino
Planbox Content Marketing Specialist
+1 (855) 752-6269 ext 608
lucas.potasso@planbox.com
Source: Planbox
Share:
---
Categories: Business Technology
Tags: Agile, analytics, business strategy, business technology, Continuous Improvement, Corporate Innovation, data, Incremental Innovation, Innovation, Innovation Management, Innovation Program, research
---

Lucas Potasso-Justino
Content Marketing Specialist